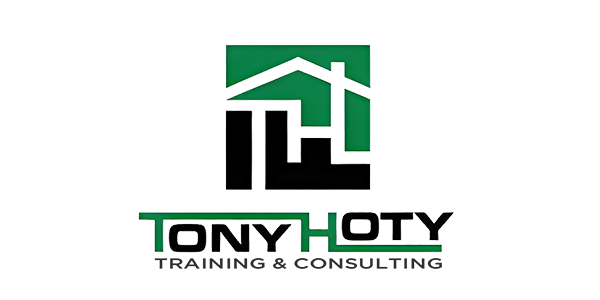 We are excited to announce this new partnership with Tony Hoty Training and Consulting. Founded by Tony Hoty himself, Tony and his team provide expert training in door-to-door canvassing, home shows & event marketing, as well as lead handling and conversion. Tony Hoty provides only the most cutting edge information and state of the art training techniques to help both individuals and businesses achieve greater results. Contractor Appointments and Tony Hoty are partnering together to help companies level up in the aspects of their business they've been waiting to.
EXPERT TRAINING & CONSULTING ON LEAD GENERATION FOR THE REMODELING INDUSTRY
If your company is in need of expert advice, cutting-edge strategy or process improvement for your company's lead generation efforts, Tony and his team can help.
Through on-site training and execution or remote coaching and support, this dynamic team of seasoned professionals has the knowledge and experience to take your organization to the next level.
Discover the techniques and training that have helped leading companies in the home service industry grow from "mom & pop" to being at the top. When you look at the top companies in the industry, you'll notice that they all have one thing in common: they've enlisted the help of Tony Hoty for lead generation and training.
A note-worthy fact, many of the Top 50 CEO's in Home Improvement, keep Tony's number on their speed-dial.
Expert Advice and Consultation on Any Part of Your Business
Whether you're looking for training and consulting on lead generation, lead handling, canvassing, home shows, or all of the above – Tony Hoty and his team will be there for you.
They offer training courses and consultations for door-to-door canvassing, home shows, expos & events, call center process, sales & marketing, lead generation, internet leads, and recruiting.
No matter what part of your business you want to level up, Tony Hoty and his team will help you do it.
Contractor Appointments is a leading contractor lead referral network in the United States. With over 30,000 homeowner projects per month on their site, it's easy for contractors to connect with their qualified leads in minutes. All you have to do is visit ContractorAppointments.com or give us a call to get started!
This partnership is sure to create efficiencies for Contractor Appointments customers looking to increase their closing percentages even more, and take their business to the next level.
Look for more exciting announcements in the coming weeks!
Integrations and Partners: