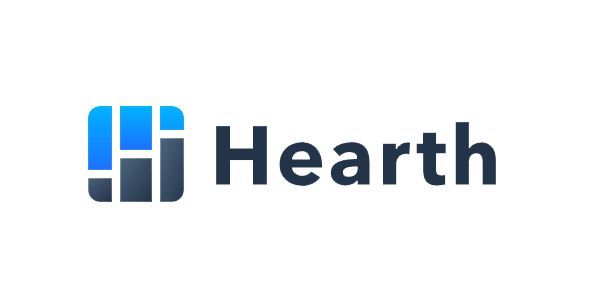 We are excited to announce this new partnership with Hearth, a technology company that works with contractors to help their customers find competitive home improvement financing options. Contractor Appointments and Hearth are partnering together to create amazing customer experiences when it comes to financing home improvement projects.
How Hearth Helps Home Improvements Companies close more Deals
Hearth is a financial technology company working with tens of thousands of home improvement professionals. They provide these companies with simple customer financing solutions, digital payment collection, and more.
They're bringing an industry generating $5B+ in annual revenue, into the digital economy, and they're just getting started.
The Power to win more Business in the Palm of your Hand
The Hearth mobile app allows you to quickly show your customers projected monthly payments, pre-qualify them in minutes, and track their loan progress.
You can use Hearth Pay to send contracts and receive payments from the comfort of your phone. We also provide the resources and support to help you succeed and grow your sales, by offering financing to every customer.
Many consumers don't have the cash on hand. With Hearth, you get paid right now and your consumer pays later. Hearth mobile allowed you to stop chasing checks, and start collecting payments digitally, and on the go.
Why Contractors love Using Hearth for Financing:
Competitive payment options
Designed for any size Contractor, anywhere
Built for the Sales Reps
You Get Paid Quickly
Hearth is committed to your success
Contractor Appointments is a leading contractor lead referral network in the United States. With over 30,000 homeowner projects per month on their site, it's easy for contractors to connect with their qualified leads in minutes. All you have to do is visit ContractorAppointments.com or give us a call to get started!
This partnership is sure to create efficiencies for Contractor Appointments customers looking to increase their closing percentages even more, and take their business to the next level.
Look for more exciting announcements in the coming weeks!
Integrations and Partners: