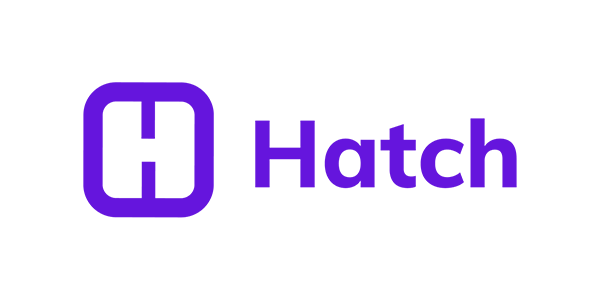 We are excited to announce this new partnership with Hatch App, a revolutionary speed-to-lead platform. Contractor Appointments and Hatch App Texting software are partnering to create amazing customer experiences. Customers today communicate and prefer text message communication over all other forms of traditional outreach. With Hatch App's integration with Contractor Appointments, each lead or appointment is directly fed to the specific Hatch App Campaign to insure speed to lead.
Communication is key.
You build trust by responding to each consumer from the minute the lead arrives at your company. That's why texting and SMS is so important: so you can grow your revenue, expand your business, and secure your livelihood.
Contractor Appointments customers will be able to better reach interested customers and qualify leads faster than ever before. If you're not using text messages to reach out to customer's then you're missing out on speed to lead.
Speed to Lead isn't just a buzzword.
Hatch App is all about speed to lead and our customers are seeing an increase in contact rate on and better customer set and demo rates by utilizing Hatch's text message software.
What is speed to lead?
Studies have shown the speed at which you contact a lead will increase your likelihood to get in touch with a customer and qualify them. If you're not the first to reach out, you're at a disadvantage. Contractor Appointments customers understand this and that's why we've partnered with Hatch.
Contractor Appointments is a leading contractor lead referral network in the United States. With over 30,000 homeowner projects per month on their site, it's easy for contractors to connect with their qualified leads in minutes. All you have to do is visit ContractorAppointments.com or give us a call to get started!
This partnership is sure to create efficiencies for Contractor Appointments customers as they communicate with their clients. Look for more exciting announcements in the coming weeks!
Rehash old lead information
70% of the leads you quote don't buy from you. Any many times you're not sure why. Hatch can help you fix this by making sure you follow up with every Demo No Sale, each message is reaching the right people in real-time, and that your messages are relevant to what matters most when buying.
Your rehash team often doesn't get accurate feedback to improve the next sale. You have a lot of leads and quotes, but you don't have a consistent method for receiving feedback on those quotes. And You Probably Don't Know Why they didn't close the sale. Hatch can help you fix this by making sure you follow up with every Demo No Sale. Then, your team can decide how to handle objections and convert more quotes to sales.
Integrations and Partners: