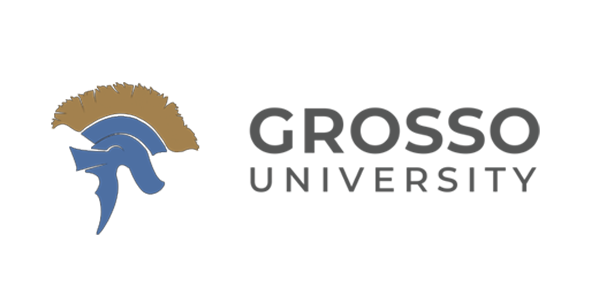 We are excited to announce this new partnership with Grosso University, the first and only home renovation sales training company whose CEOs who also run successful, expanding businesses using the methods they teach others.
Contractor Appointments and Grosso University are partnering to empower their companies with legendary Grosso sales training to close more. Grosso University is currently running some of the nation's biggest home remodeling companies, so they don't just talk the talk.
Customizable Online Training
CEO-level content provides owners with detailed courses on sales management, marketing, & business development. Sales-level content is designed to transform your sales team into top-level sales professionals
Utilizing the renowned training of Rick Grosso, Dominic Caminata the Master Trainer built the most comprehensive and effective sales process in the industry that is guaranteed to help your team thrive in modern times.
Grosso University provides a trainable, workable, and repeatable sales process that your sales team will use to maximize outcomes, and close at 50 percent or more. Grosso University follows through on their talk by employing all of the concepts they teach in order to achieve exceptional success in our own endeavors. They provide the valuable tools and trade secrets your team needs to get real results through their online training!
Growth & Profitability Specialists
In the Home Improvement Industry, Grosso University provides a fully customizable online training platform as well as the most extensive menu of coaching and consulting services in the industry.
Contractor Appointments is a leading contractor lead referral network in the United States. With over 30,000 homeowner projects per month on their site, it's easy for contractors to connect with their qualified leads in minutes. All you have to do is visit ContractorAppointments.com or give us a call to get started!
This partnership is sure to create efficiencies for Contractor Appointments customers as they learn how to reduce turnover, increase onboarding speed, achieve higher win rates, and increased revenue, through Grosso University.
Look for more exciting announcements in the coming weeks!
Integrations and Partners: