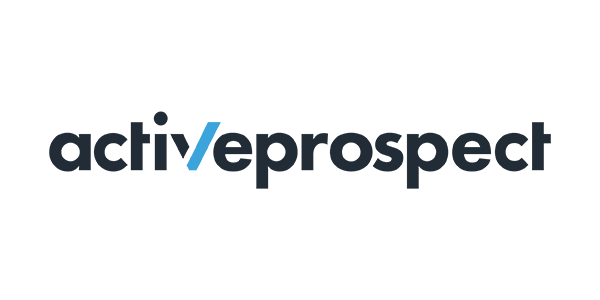 We are excited to announce this new partnership with Active Prospect, a revolutionary consent-based marketing customer-acquisition platform. Contractor Appointments and Active Prospect are partnering to create amazing customer experiences.
What is consent-based marketing?
Consent-based marketing is the practice of only contacting consumers that have given their prior express written consent to be contacted. We sit between your lead sources and your sales processes, ensuring that consent-based marketing is the most scalable, efficient, and safe approach for customer acquisition.
Consumers are weary of getting unsolicited phone calls and emails from companies attempting to sell them things they don't want. They desire the ability to choose who receives their information and who contacts them. This is why consent-based marketing techniques are becoming the #1 model for all businesses in every sector.
Active Prospect is most known for its "TrustedForm" product. TrustedForm provides unbiased, third-party documentation of consent, plus real-time, actionable insights about the leads you're acquiring.
Why does your business need TrustedForm?
TrustedForm can help your organization gain legal protection, fraud protection, and brand protection. TrustedForm helps verify and document informed consent for TCPA, CASL, and other laws. It ensures you're receiving real leads with genuine purpose, collected according to your own standards. And it ensures that your brand is represented correctly and that leads are obtained from authorized sources.
TrustedForm is the only TCPA-compliant Facebook Lead Ads ad technology on the market. Storing TrustedForm Certificates with your leads allows you to offer a TCPA compliant Facebook Lead-Ad user signup experience.
TrustedForm: Valuable Data You Can Trust
TrustedForm captures the moment of lead capture, as an independent third party, and provides crucial contextual information about the lead. This data may be added to your leads in real-time to improve your lead acquisition and follow-up processes.
Contractor Appointments is a leading contractor lead referral network in the United States. With over 30,000 homeowner projects per month on their site, it's easy for contractors to connect with their qualified leads in minutes. All you have to do is visit ContractorAppointments.com or give us a call to get started!
This partnership is sure to create efficiencies for Contractor Appointments customers as they communicate with their clients.
Look for more exciting announcements in the coming weeks!
Integrations and Partners: