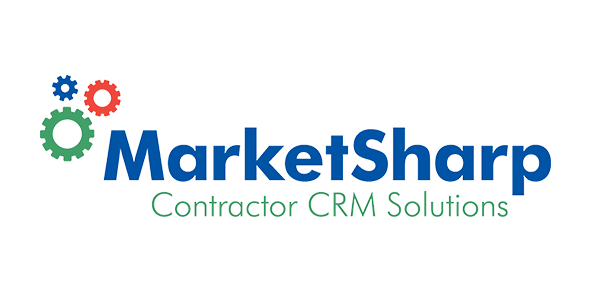 We are excited to announce this new partnership with Marketsharp, the #1 CRM Software for Contractors, Remodelers, and Home Improvement Professionals.
Marketsharp allows you to centralize your lead, customer, and job data with a fully customizable turn-key industry-specific software solution that you can use anytime, anywhere.
MarketSharp isn't simply a piece of software. It's a strategy for your company that has helped thousands of the country's most successful contractors succeed. Create more qualified leads, keep track of crucial customer interactions, maximize sales possibilities, cut production times, create happy clients, and have complete insight into the profitability of your firm.
It should be simple to generate more cost-effective leads and increase lead conversion by converting unsold leads into profitable sales. Not sure where to begin? Marketsharp would be happy to assist you in settings up a successful CRM.
Productivity begins with having the information you need, where you need it, and when you need it. Say goodbye to late production deadlines and missing job packets. Automate your company's operations using CRM software that you can trust.
Marketsharp can give your team the tools they need to get more out of their day so they can perform at a higher level, whether it's by helping them set realistic goals and monitor their performance in real-time with customizable dashboards and automatic reports you can't live without. Easily trigger an ongoing stream of low-cost repeat and referral business.
Contractor Appointments is a leading contractor lead referral network in the United States. With over 30,000 homeowner projects per month on their site, it's easy for contractors to connect with their qualified leads in minutes. All you have to do is visit ContractorAppointments.com or give us a call to get started!
This partnership is sure to create efficiencies for Contractor Appointments customers as they communicate with their clients.
Look for more exciting announcements in the coming weeks!
Integrations and Partners: