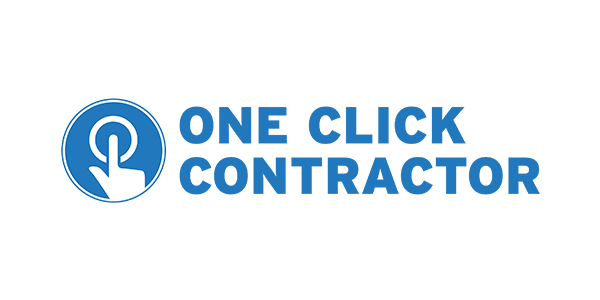 We are excited to announce this new partnership with One Click Contractor, a revolutionary virtual selling and full-funnel sales software. Contractor Appointments and One Click Contractor are partnering together to help home improvement companies optimize their sales full sales funnel through connecting various technologies into one system, increasing your process efficiencies.
One Click Contractor helps your sales process perform at its peak.
One Click is a company that aims to speed up the connection between contractors and homeowners while also expanding the number of jobs they sell. They provide a cutting-edge contractor sales platform that was designed to help contractors achieve their maximum sales potential.
Simplified Sales Platform
OneClick is a contractor's sales software that covers the whole sales process, from measurement to creating an estimate to completing the work. We keep all of the essential data for each job in one place so that salespeople can concentrate on revenue-generating activities.
Sell Anywhere, Anytime, On Any Device
If you're new to the contracting business, all you may need is a basic accounting software like Quickbooks or a low-cost estimating program to get quotes from your clients. We understand that everyone starts somewhere.
If you're at a point in your business where you need a consistent process to close new projects to keep your crews busy, then let One Click help guide you with a complete digital sales solution.
Integrate With Contractor Productivity Apps For A Complete Solution
One Click Contractor has connected with partners, such as Hatch, Ingage, Renoworks, MarketSharp, JobNimbus, lpnar, and Hover, who enable your business processes to help you be more efficient and effective
From leads to remote measurements to CRM integrations to design and visualization tools to payment processing and financing options, One Click Contractor links every one of these technology systems into a single, streamlined software platform that allows you to focus on completing jobs and collecting profits.
Contractor Appointments is a leading contractor lead referral network in the United States. With over 30,000 homeowner projects per month on their site, it's easy for contractors to connect with their qualified leads in minutes. All you have to do is visit ContractorAppointments.com or give us a call to get started!
This partnership is sure to create efficiencies for Contractor Appointments customers as they communicate with their clients throughout the full-funnel, more efficiently.
Look for more exciting announcements in the coming weeks!
Integrations and Partners: