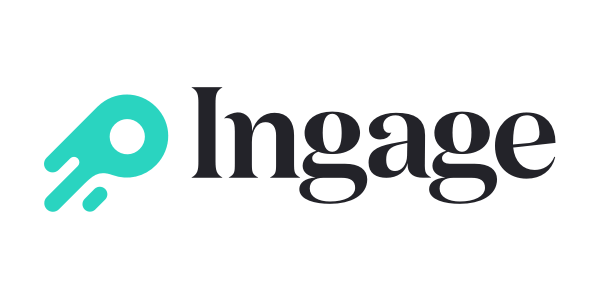 We are excited to announce this new partnership with Ingage. Ingage is a cloud-based presentation software that allows companies to quickly design interactive sales presentations, and measure their results through rich analytics. Contractor Appointments and Ingage are partnering together to create amazing customer experiences to make home improvement projects more in reach for all customers.
Close more deals with powerful presentations
Ingage allows companies to offer their sales presentation to homeowners in a cohesive, customize-designed format that can instantly can be shared with the entire team.
Ingage's cloud-based format allows you to measure results so your team is able to understand the impact on your business through rich analytics.
How Ingage Can Level Up Your Sales
How is your team currently making sure that you have the same presentation? The same statistics? or updated design and graphics? Some teams have a google drive folder to access sales presentations. Other send out an email of the presentation to be used by the team.
Whether you're looking for training and consulting on lead generation, lead handling, canvassing, home The disadvantage of these alternatives is that team members may have access to, or even utilize an old presentation while working with a homeowner if there are numerous presentations floating around. Ingage streamlines this, removing the overlap and ensuring that only the most recent sales presentation is available to be shown to a homeowner.
If you're customer, enjoy a hassle-free application and a payment plan customized for you. If you're a This can save time and effort for your team by allowing them to simply access the most recent version of your sales presentation rather than having to scroll through all presentations in a system or using an old version by mistake.
Ingage's cloud-based software allows you to modify and instantly share just one version of a given sales presentation with your team. All prior versions of the presentations are no longer accessible. This results in a consistent and always updated sales presentation that is constantly shared with your team.
Contractor Appointments is a leading contractor lead referral network in the United States. With over 30,000 homeowner projects per month on their site, it's easy for contractors to connect with their qualified leads in minutes. All you have to do is visit ContractorAppointments.com or give us a call to get started!
This partnership is sure to create efficiencies for Contractor Appointments customers looking to increase their closing percentages even more, and take their business to the next level.
Look for more exciting announcements in the coming weeks!
Integrations and Partners: