About This Webinar
Sean Conners of Contractor Appointments invites Pete Dabbelt of gFour Marketing to join him on this week's webinar to talk with him about how new technology, including A.I. is making its way into the Home Improvement Industry and what A.I. tools you can start using to differentiate your company from the rest.
As a home improvement business owner, you know how important it is to stay ahead of the curve. That's why we're excited to invite you to our upcoming webinar about emerging technology and A.I. tools in the industry. Discover how these innovative solutions can help you save time, reduce costs, and optimize your business processes.
In this webinar, you'll learn about the power of simple yet effective tools and how they can help you streamline your operations, improve customer experiences, and increase profits. Our expert speakers will share practical applications, the benefits of A.I. in the home improvement industry, and most importantly, will A.I ever take over our jobs.
Agenda
What new and exciting technology is helping home improvement companies grow?
How do we keep customer experience a top priority with or without automation?
What are some new tech tools or AI tools companies can use?
How can smaller companies compete with the big players with tech teams?
Will AI take over our jobs?
Presenters
---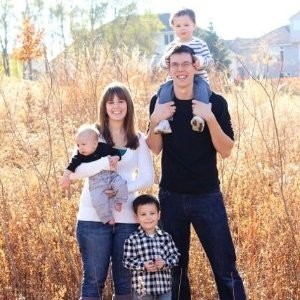 Sean Conners
Founder & CEO of Contractor Appointments
Sean Conners is the Founder, and CEO of Contractor Appointments, a performance-based lead generator providing predictable growth for top home service brands. Pay Per Lead or Pay Per Sale.
Sean geeks out on building systems, structure, and automation that empower better customer experiences. The past 14 years of his career have been spent in technology and lead generation for Home Services brands. He's a father of 8 amazing kids, has been married almost 14 years, and resides in the beautiful state of Minnesota. He loves to snowboard with his kids in the winter and spend every minute they can on a lake in the summer.
---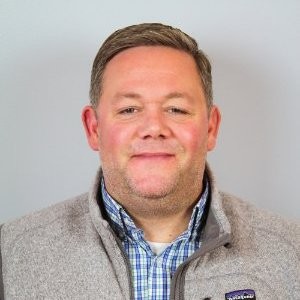 Pete Dabbelt
VP of Sales & Marketing at gFour Marketing Group
As the VP of Sales & Marketing at gFour Marketing Group, Pete helps the gFour Marketing Group develop and implement profit-focused marketing and business development strategies designed to get residential contractors more customers at the lowest marketing cost. gFour Marketing Group is also the only provider of the award winning "done for you"​ 1Into5 Program.
gFour Marketing Group works with companies in the Home Improvement industry to help companies increase referral business, repeat business, rehash business, quality reviews, and much more.
---
Check Out Related Webinars:
Integrations and Partners: