We help
roofing, solar and window

contractors grow sales by an additional

$150-300K per month

.  With Appointments.
You Need Leads. But there's a problem...
It isn't fair to pay for leads that never answer their phone, book an appointment, or give you an opportunity to estimate their project. Fighting for "credit" on a bad lead shouldn't be, well, a fight...  We believe you should be able to estimate the project, or it should be free...
Looking for predictable sales growth for your roofing, window, or solar company?  Contractor Appointments is performance-based and you'll only pay for appointments you're able to estimate.
More Sales, Less Hastle
In the first half of 2020, we've helped 416 contractors run an additional 25,294 appointments resulting in over $72 Million in new closed sales, and that's all during a pandemic.
80% Demo Rate
the other 20% are replaced for free
3 Steps to Growing Your Monthly Sales
Schedule A Call

In this 15-20 minute call, we will discuss your goals, determine if appointments are a solution, and discuss pricing.

Run Appointments

Homeowners book appointments with you directly online.  They'll be expecting your call.  All you'll need to do is call to confirm, assign a rep, and run appointments.

Grow Your Sales

Keep your top sales reps busy with 2-3 appointments per day.  Average Contractors grow revenue by $150-300K of additional revenue per month.
Expect to return 15-20% of appointments due to cancelations. no shows, etc.  Each return is reviewed by a real person within 48hrs and when approved you'll get your next appointment for free.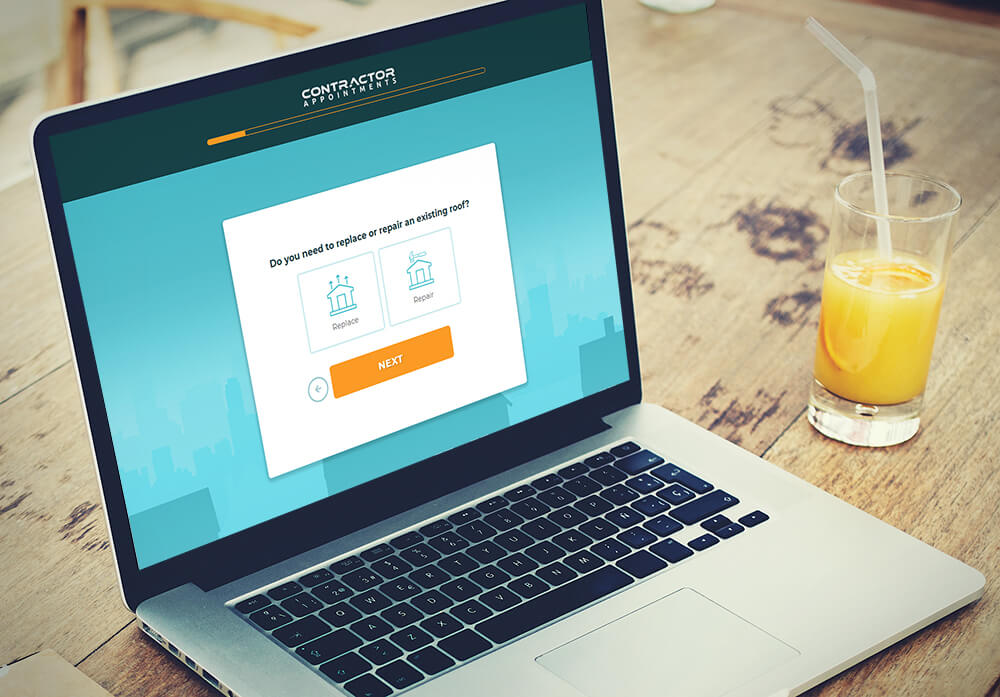 How Customer's Book With You
Leads Generated Online (But We Don't Sell You The Lead)

Customers fill out a lead form online with details like their project category, address, and contact details. Here's where things are different.  We don't sell you that lead.

Customers View Your Profile And Book Specifically With Your Company

Customer's see your company profile (along with 2 other matching pros) and book an appointment directly on your account calendar.

You Call Ahead to Confirm, Run The Appointment, and Make The Sale

It's showtime!  Present product, show the value, close the sale. Our pros report average closing rates of 30%.
Meet Your Dedicated Account Manager
Sick of being treated like another number?

You'll be paired with a dedicated account manager to help strategize weekly/monthly to help optimize your results.

Want someone bought into your success?

We're in this together, we succeed when you do.  After all, we're incentivized to help you run more appointments and make more sales.  With no long term contracts or upfront charges, and you control the on/off switch.  

100% control through your dashboard

Want to manage things yourself?  Go ahead!  You have 100% control of every aspect of your account.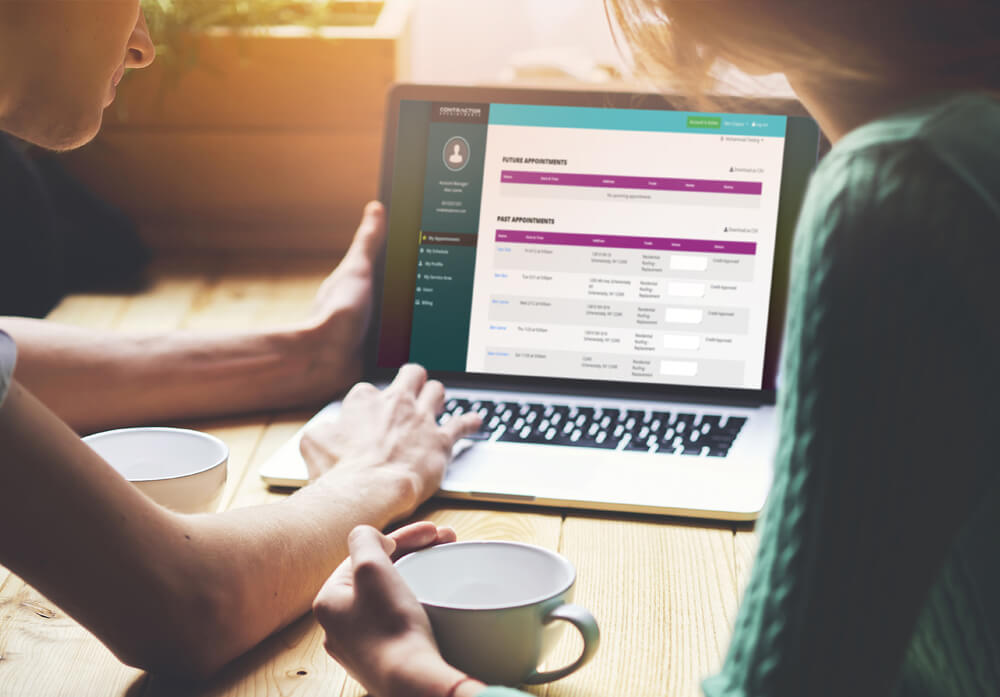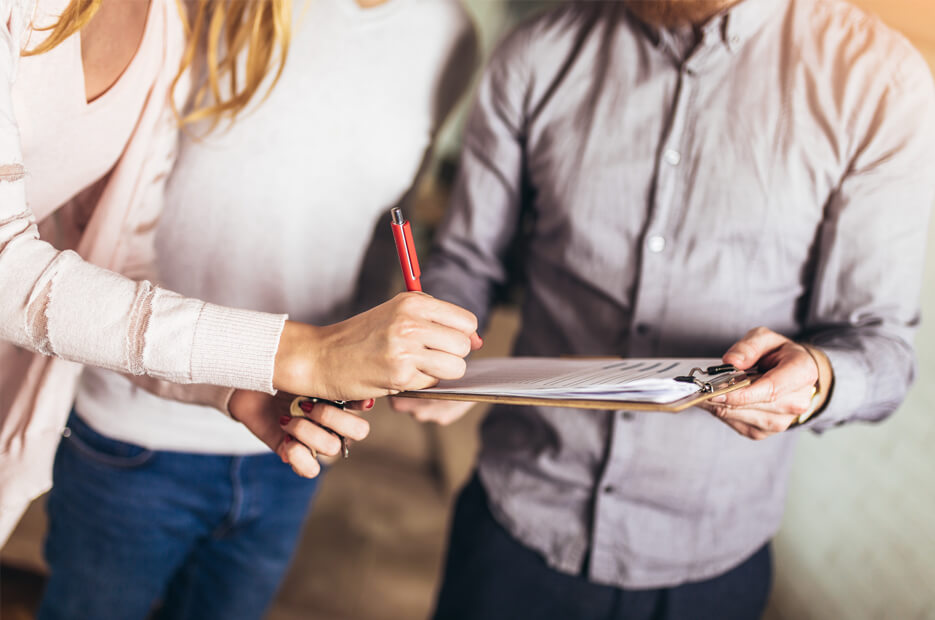 Frequently Asked Questions
Roofing:
Project Size: $11,000.00
Quality Rate: 80% (20% were no shows, no estimates and were replaced)
Closing Rate: Replacements 25-30%, Repairs 65-75%
Cost Per Sale: $450-600 Replacements per sale (4-6% marketing cost), $90-125 Repairs (10-20% marketing cost)
Windows:
Project Size: $6,400.00
Quality Rate: 85% (15% were no shows, no estimates and were replaced)
Closing Rate: 20-25%
Cost Per Sale: $600-750 per sale (10-15% marketing cost)
Siding:
Project Size: $16,700.00
Quality Rate: 80% (20% were no shows, no estimates and were replaced)
Closing Rate: 20-25%
Cost Per Sale: $600-750 per sale (4-6% marketing cost)
Solar:
Project Size: $28,600
Quality Rate: 70% (30% were no shows, no estimates and were replaced)
Closing Rate: 15-20%
Cost Per Sale: $960-1,500 per sale (6-12% marketing cost)
Homeowners book their own appointments so if they just choose you it's yours exclusively.  But, homeowners have the option to book up to 3 Contractor Appointments for their project. 
The average contractor receives 2-5 Appointments per day but can vary greatly based on geographic coverage area.  Each contractor's goals are different and your dedicated account manager will help you create a strategy to achieve your preferred daily appointment volume.